Afzal Amin replaced by Les Jones after EDL election row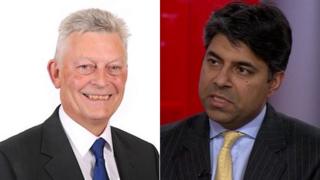 The replacement for Conservative election candidate Afzal Amin, who resigned from the party over claims he plotted with the English Defence League, has been announced.
Les Jones, a former council leader, will contest the Dudley North constituency in May's General Election.
He said he was delighted to be chosen.
Mr Amin denies attempting to arrange a plot with the EDL where he would take credit for the cancellation of a proposed march in the area.
The seat is currently held by Labour's Ian Austin with a majority of 649.