Birmingham Metropolitan College to axe 'up to 250 jobs'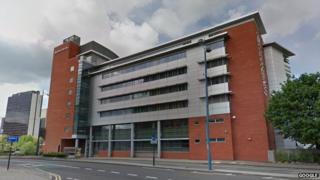 Up to 250 jobs will be axed at one of the West Midlands' biggest colleges, its principal says.
Birmingham Metropolitan College (BMC) principal Andrew Cleaves blamed the move on government funding cuts.
The college said it hoped redundancies would be made voluntarily, but it was "aiming" to keep courses running and current students would "not be affected".
The University and College Union (UCU) called the cuts "catastrophic".
The BMC employs about 1,600 staff and educates 30,000 students across all campuses. The college said government cuts would reduce its budget by 24%.
Teresa Corr from the UCU said the redundancies were "much worse than we expected but with budget cuts they [BMC] can't not do anything".
The college was formed in 2009, following the merger of the city's Matthew Boulton and Sutton Coldfield Colleges.