Birmingham City: 'Offer to buy club shortlisted'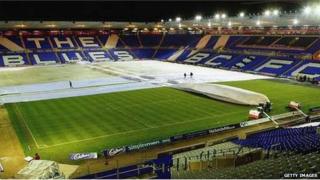 Receivers for Birmingham City's parent company say they are to begin negotiations with one of seven groups interested in buying the football club.
Ernst & Young, which has been running Birmingham International Holdings Ltd since February, said one of the seven offers received had been shortlisted.
It is not clear who the preferred bidder for club is.
Former owner Carson Yeung was convicted for money laundering last March and sentenced to six years in prison.
In March receivers said five offers had been received for the club, who finished 10th in the Championship.