Birmingham gym users 'will not pay double', says council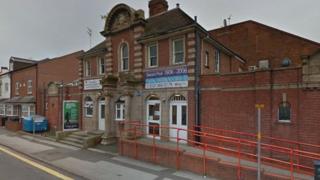 A council has denied people using its pools and gyms will have to pay extra membership fees when a private company takes over operating them.
Birmingham City Council's leisure facilities are due to be taken over by Serco in June.
Gym users were told they would need to pay twice to use facilities at different sites.
But the council said it was "looking at options" after one member said he would have to pay double his current cost.
David Hindson, from Kings Heath, who currently uses Billesley Tennis Centre and Tiverton Road Baths in Selly Oak, has threatened to cancel as he was told his £35 monthly fee will double.
From June, the tennis centre is one of eight facilities across the city that will by run by the Birmingham Community Leisure Trust - managed by private company Serco.
'Pay twice'
However, the baths will continue to the run by the council.
"At present, I use the city council facilities because I can have access to any centre throughout Birmingham," he said.
"The council says this is an exciting time for Birmingham. How can it be exciting to pay twice for the same service?"
Steve Hollingsworth who oversees leisure at the council, said he can "assure David he will not be paying double."
"The vast majority of our 9,000 customers are loyal to one site. For those who, like David, use more than one facility, we will put an interim service in place and look at options for them."