Stephen Dorrell given Birmingham and Solihull health role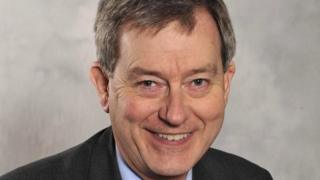 Former health secretary Stephen Dorrell is to oversee a five-year blueprint plan to change health and social care in Birmingham and Solihull.
Mr Dorrell has been appointed as independent chair of a board that will drive plans to help local government and the NHS improve people's health and financial efficiency.
The ex-Conservative MP was a cabinet minister in John Major's government.
He will work alongside Birmingham City Council chief executive Mark Rogers.
Mr Rogers has ultimate responsibility for the successful delivery of the programme.
Read more news from the West Midlands
Mr Dorrell said: "Across both Birmingham and Solihull we need to recognise and celebrate our successes, but we also need to understand why health inequalities still persist and what we can do about them."
Mr Dorrell became an MP in 1979 stood down in May last year. He was health secretary during the BSE crisis and a Treasury minister on "Black Wednesday" when the UK's pound crashed out of Europe's ERM.
As a backbencher, he served as chairman of the health select committee between 2010 and 2014.
Mr Rogers said the key aspect of Mr Dorrell's role would be to "enable and ensure a strong, sustainable and productive partnership ethos and practice across the local system".