Concerns over fewer beds at new Birmingham hospital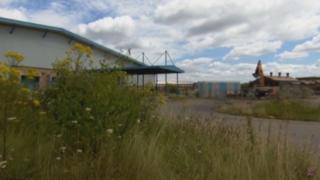 An NHS trust has raised concerns over how a new hospital with fewer beds in a nearby trust will affect its services.
The Midland Metropolitan Hospital is set to open in Smethwick in late 2018.
Sandwell and West Birmingham Hospitals NHS Trust expects to have 817 beds in 2018-9, compared to 842 now.
University Hospitals Birmingham Foundation Trust (UHB), which runs the Queen Elizabeth Hospital in Birmingham, said it "has had concerns for some time" over the move.
Other nearby trusts said they had been working with Sandwell on plans for the new hospital, which will replace some services at other West Midlands hospitals, including accident and emergency at City Hospital in Birmingham.
More on this and other stories from Birmingham and Black Country
Funding for the new Midland Metropolitan Hospital was approved by Chancellor George Osborne in July 2014.
The initial capital costs for building the hospital will be £340m. It is being built under a PF2 private finance deal that will cost an annual £19.6m.
A spokesman for UHB said it had not been consulted on how the new hospital could affect bed capacity at its own sites.
"We would welcome the opportunity to participate in the independent review to ensure our concerns about the anticipated effect on UHB are addressed," they said.
Paula Clark, chief executive of the Dudley Group NHS Foundation Trust, said she had been working with Sandwell "for a long time while the hospital has been planned".
"Nationally the NHS is looking at new models of care which provide more care outside of hospitals and therefore trusts plan to have fewer beds in the future," she said.
Richard Kirby, chief executive of Walsall Healthcare NHS Trust, said catchment boundaries between Sandwell and Walsall could be reviewed once the hospital is open.
Alan Kenny, new hospital director for Sandwell and West Birmingham, said the trust would be able to open up about 100 further beds if it was needed.
"Bed numbers are kept under constant review," he said.