Boy 'trapped' on Birmingham Airport baggage belt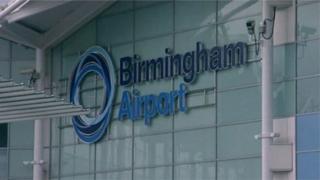 A boy was injured when he became trapped on a baggage belt at Birmingham Airport.
The youngster climbed on to the belt in the arrivals hall on Sunday afternoon, leading to his father also getting on to try to retrieve him.
He had been freed when paramedics arrived and was treated for arm and leg injuries before going to hospital. His father suffered knee injuries.
The airport said it was investigating what happened.
The boy's father did not require hospital treatment.