Housing 'experts' panel launched to boost West Midlands development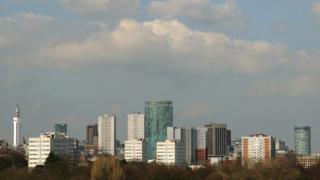 A panel has been launched to find more land for new houses and businesses in the West Midlands.
The West Midlands Land Commission will advise the West Midlands Combined Authority on development of sites for new homes and jobs.
Identifying suitable development land is part of the authority's plans to bring in 500,000 new jobs and 20,000 businesses to the region by 2030.
Paul Marcuse, from the real estate sector, will chair the commission.
Sean Coughlan, lead for housing and land for the combined authority and leader of Walsall Council, said: "We can't make any more land and that means we need to make the very best use of the land we have."
Mr Marcuse said the commission is asking for people to submit evidence of ways to make land development easier.