Dudley men hit with injunction over police's drug fears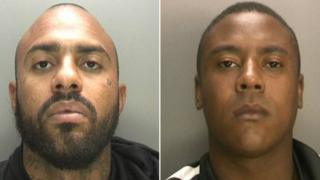 Two men have been banned from pubs near where they live, ordered to own no more than one phone each and told to share the model of any vehicle they use - despite, police say, insufficient evidence of wrongdoing.
The West Midlands force said it secured a civil injunction against Dudley men Daniel Davies and Kyle Williams whom it suspected of links to drug dealing.
The powers have been used previously to ban gangs from areas.
They were criticised when introduced.
Human rights group Liberty said then the injunctions branded people criminals by community punishment and would fast-track them into the criminal justice system, not divert them away from it.
Midlands Live: Cyclist killed in bus crash; boxing brawl stab victim named
DC Dan Wickenden of West Midlands Police said: "We applied for the injunction following a series of violent incidents related to drug dealing."
He said the force suspected Mr Davies and Mr Williams of being linked to "these events" but did "not have enough evidence for a criminal prosecution", adding the injunction was "the next best thing" as it allowed officers "to manage their activity and arrest them should they fail to comply".
The injunctions last until July 2024.
Under the terms, they have been banned from licensed premises in parts of Dudley and ordered to phone police to alert them "about any vehicle they are travelling in and share details of the make, model and registration".
They are also banned from associating with each other.