A sum of £10,000 offered over Birmingham firework murder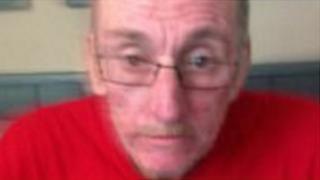 A £10,000 reward has been offered to help find the perpetrators of a fatal firework attack which police are treating as murder.
Anthony Nicholls, 56, died five days after a large commercial firework started a severe fire at his Birmingham home.
Police said his partner, a 50-year-old woman, sustained life-changing injuries after escaping through a first-floor window.
It happened on 2 November.
Midlands Live: Police shoot bull on the loose
The West Midlands force said at a press conference on Monday the community had the answers to identifying those behind the blaze at Birchtrees Drive, Tile Cross.
Detectives said they were yet to establish a motive.
It is thought the firework contained about 200 tubes of explosives and would have taken about two minutes to fully discharge, gutting the open plan accommodation.
Mr Nicholls' daughter, Fiona Nicholls, described the killing as "horrendous".
She said her father "made no enemies" and was "hard-working".
Det Insp Paul Joyce said the attack was carried out by what he believed to be a "group of people in the area".
The £10,000 Crimestoppers reward is being offered for information that leads to the arrest and conviction of those responsible.