Rainbow Venues licence revoked after teen deaths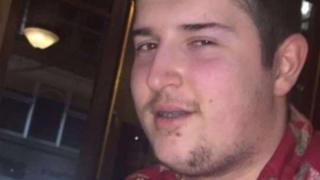 A nightclub has had its licence revoked after two drug-related deaths in two years.
Birmingham City Council's licensing sub committee made the decision on Tuesday saying they felt "public safety was at risk" at Rainbow Venues in Digbeth.
Teenagers Michael Trueman and Dylan Booth both died after visiting the club in Lower Trinity Street.
Rainbow Venues has called the decision "wrong" and has said it intends to appeal.
Councillors said it is the only city nightclub to have experienced drug-related deaths in recent years.
Earlier this month the venue's licence was suspended following the death of Mr Trueman.
The 19-year-old, a student at Birmingham City University, died in hospital on 30 October, the day after attending a Halloween party at the club.
Dylan Booth, 18, from Solihull, died in hospital after taking a drug at the Rainbow Venues on New Year's Eve 2015. Three men and a woman were also taken ill but recovered.
Following an expedited review hearing, sub committee members ruled to revoke the licence on the Rainbow live music venue at 29 Lower Trinity Street.
In the decision notice, it says: "All in all the sub committee lacked confidence that personnel at the premises would be able to uphold the licensing objectives, no matter how tightly conditioned.
"There was a clear risk of further crime and disorder, and a risk to public safety, particularly in relation to drugs."
Benjy Hill, a spokesman for Rainbow Venues said it intends to appeal the decision, saying the loss of the venue would lead to the closure of a number of its other ventures. A campaign has now been launched called 'Save the Rainbow'.
Other spots, run by the venues could be under threat, it says, include:
Spotlight
Mama Roux
Cafe Colette
The Arena
Digbeth Dining Club
In a statement, the club says "We firmly believe that our team took great care, time and passion to create a safe environment for people to enjoy our events."