Aston Villa squad's £20,000 pledge to Moin Younis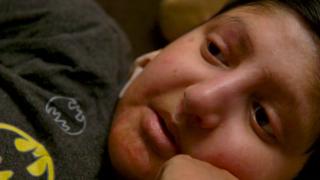 Aston Villa players have donated £20,000 towards pioneering treatment for a fan with a rare skin disorder.
Moin Younis, 18, from Birmingham, has epidermolysis bullosa which causes his skin to tear and blister at the slightest touch.
There is currently no cure but Moin and his family are trying to raise £250,000 so he can take part in a new clinical trial in Austria.
If fans match the £20,000, the club says it will donate a further £20,000.
Moin's condition is so severe that every morning he goes through an excruciating skin care routine that can last up to six hours.
Aston Villa said Gabby Agbonlahor has helped get the players to raise money for The Moin Younis Fund.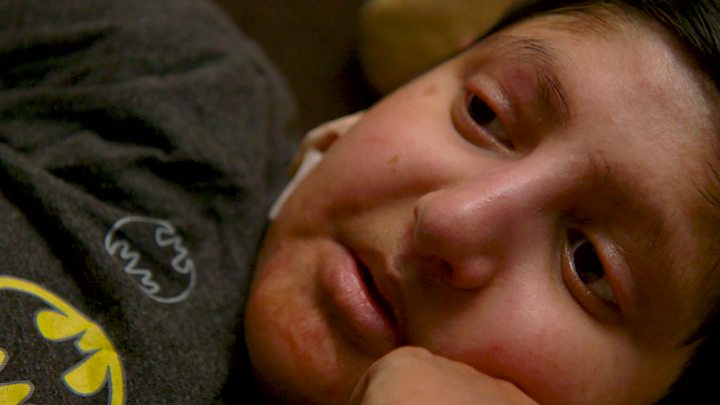 The teenager won Pride of Britain's Teenager of Courage award last year.
The club said he also works them, in particular, The Aston Villa Foundation for good causes.
"Should Villa supporters match the £20,000 raised by the players, chief executive Keith Wyness has promised the club will also contribute that figure to the fund - meaning £60,000 would be donated in total," the club said.
It added: "As a gesture of goodwill, we now hope that between the club, its players and supporters that we can play a significant role in helping Moin on the way to a better quality of life."