Channel 4: Birmingham, Coventry, Nottingham and Stoke bid for move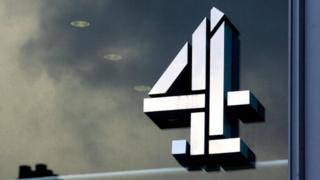 The West Midlands is in a "great position" to be Channel 4's new home, metropolitan mayor Andy Street said.
The broadcaster plans to move out of London in 2019 and bids from Birmingham and Coventry were submitted on Friday.
The West Midlands Combined Authority (WMCA) has put forward the cities to host the new Channel 4 headquarters, while nearby Stoke-on-Trent is also making a bid.
Nottingham has also submitted a bid to host a base.
Other cities understood to be in the running are Bristol, Cardiff, Gateshead and Newcastle, Glasgow, Hull, Liverpool, Salford, Sheffield, Stoke-on-Trent and Swansea.
A shortlist is expected to be named at the end of the month.
Channel 4 is looking to create three new creative regional hubs, the largest of which will become its new headquarters.
The new headquarters will include offices, a studio, a base for daily programmes and a new digital production unit.
It is expected to create 300 jobs as well as up to 3,000 additional production jobs in the local economy.
Mr Street, West Midlands Metropolitan Mayor, said the region's bid is based on "two key themes - our connectedness to the rest of the country, and the rich diversity of our population".
Birmingham City Council leader Ian Ward said the city was the "natural place for Channel 4 to thrive".
In Stoke-on-Trent, deputy council leader Abi Brown said the city "has what it takes to deliver" but also that "we've got a lot of work to do".
Jon Collins, leader of Nottingham City Council, claimed the city most closely associated with Robin Hood would be "the perfect fit" for the company.
"It shares the same sense of rebellion and radical ideas that have always driven and shaped our city," he said.
"We have a wealth of talent and creativity in the city which Channel 4 could tap into, and I have no doubt they would thrive here."
The successful bidders are expected to be named later in the year.