Sandwell Council faces £27m spending cuts, leader warns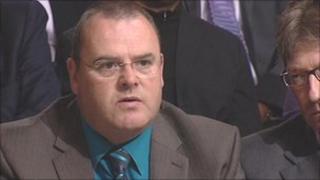 The leader of a Midlands council has warned that savings of up to £27m may have to be made.
Councillor Darren Cooper said people in Sandwell had to realise big reductions were on their way.
He was speaking after Spending Review: The Midlands Today Debate at The Public arts centre in Sandwell.
The borough was identified in BBC research as being among areas least likely to be able to cope with the spending cuts.
Mr Cooper said the council was calculating how much it would it would have to save as a result of the Government's Comprehensive Spending Review, to be announced next month.
"Significant"
He said: "The early indications are we are looking at £27m of cuts from April 1st next year.
"It's a significant amount of money, and we have to get the message across to people this is what's going to be happening.
"The bottom line is, inevitably, we are going to have to stop doing some things that we are doing."
The Spending Review debate was hosted by Nick Owen and examined how forthcoming public spending cuts could affect the West Midlands.
Earlier this month the BBC commissioned research to assess how resilient each of the 324 English council regions are to economic shocks.
Walsall was placed 315th out of 324 and Sandwell was ranked at 321st.
Nine schools in Sandwell have been hit by Government spending cutbacks. They had been told they would receive refurbishment money, only to be informed a day later the projects were being scrapped.