Criminals' cash helps secure homes in Worth Valley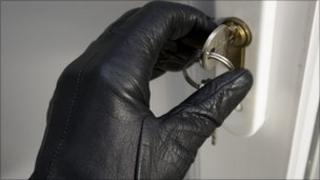 Cash seized from criminals is being used to help secure hundreds of residents' homes in West Yorkshire.
Free 'snap safe' door locks are being made available for up to 270 properties in the Worth Valley area.
The scheme has been funded by a grant from district councillors and from cash confiscated from criminals under the Proceeds of Crime Act.
Police said residents could obtain a lock from community contact points in Haworth and Oakworth.
The locks can be fitted by most householders and police said they would help keep down already low crime rates in the area.
Sgt Chris Watson, from the Bingley neighbourhood police team, said: "As the local sergeant I am determined to maintain the low numbers of burglaries we enjoy in the Worth Valley.
"This latest initiative is aimed at doing just that and it is particularly satisfying to be able to use cash seized from criminals to help the local community."