Kirklees Council planner resigns over developer link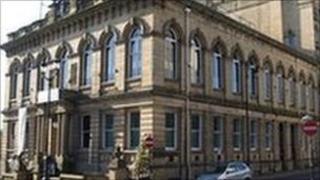 A senior planning officer has resigned from his post at a West Yorkshire council after he failed to declare links to a major property developer.
Kirklees Council said Hamish Gledhill breached the terms of his employment contract by not declaring a contractual relationship with Princegate Estates.
Mr Gledhill worked for the company from 2006 to 2008. He started working for the council in 2005.
He said he was "very sad" to be leaving the council.
Princegate Estates, which specialises in land development and house building, have no land or interests in the area.
Mr Gledhill had been working on the Local Development Framework (LDF), which has caused controversy over plans to develop up to 28,000 new homes over the next two decades.
'Adverse perceptions'
A council spokesman said Mr Gledhill was not found to have used his position inappropriately for financial gain.
However, he said the link had "exposed the council to adverse perceptions, particularly with regard to the preparations of the LDF".
The council said it would commission an independent analysis of the LDF process to ensure that "the integrity of the plan has not been compromised by these developments".
Mr Gledhill said: "I am very sad to be leaving Kirklees, having enjoyed the last three years, but I realise that my continued association with the LDF will allow some members of the community to attempt to undermine its progress.
"The LDF is an important piece of work which protects Kirklees from unplanned development in the future and it is crucial that this framework is established if we want to keep the character of Kirklees and protect many of our greenfield sites from development."
The council's chief executive Adrian Lythgo said: "The most important thing to me is that the public can have absolute confidence in the transparency and probity in all our dealings, and that all involved in the council act with care and integrity."