St Ursula's reopens following Oasis rescue deal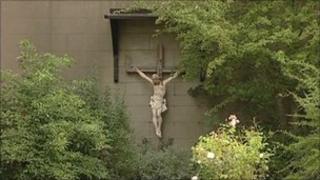 A former Catholic private school in Bristol has reopened after a rescue deal from educational charity Oasis.
The buildings at St Ursula's, at Westbury-on-Trym, have been sold to the city council and the school will be operated by Oasis Education.
It has been renamed Oasis School Westbury and will continue to be a fee-paying private school for the next year.
It is hoped the school will then become a non-denominational academy in 2011.
The move away from a faith-based school came after negotiations between the Sisters of Mercy who previously ran the school and the charity.
Academic
Head teacher Lynette Carter said there has been "an awful lot to do in a short space of time" in order to get the school open.
She said the school had been in financial trouble because of dwindling pupil numbers.
"We were struggling for numbers but our academics were very, very good," she added.
"As our academic results were going up our [pupil] numbers were going down."