Greenbelt homes scheme in Bristol is rejected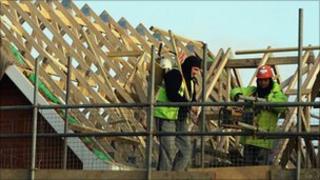 Plans for 80 new houses which would have been built on greenbelt land near Bristol have been rejected.
Strategic Land Partnerships (SLP) wanted to build the homes at Hambrook Lane which prompted about 40 complaints from nearby residents.
Planners from South Gloucestershire Council described the development as "poorly designed".
But SLP said the decision from the council was "unjust" and that planners had "refused to engage" with them.
Tim Baker, a development manager with the firm, said: "They wouldn't meet to give their views on the scheme so we were working in the dark on the design."
He added that they were "willing to talk at any time" about the plan.
Traffic concerns
Planning documents from the council criticised the proposed development saying there were too many houses.
"It appears unlikely a scheme based on the proposed density.. could produce a satisfactory scheme," council architect Rachel Fry said.
Other concerns from council officers included proposed parking bays within the development which they said would be difficult to navigate.
"[They are] particularly unsatisfactory, with a muddled layout, awkward corners and areas with no clear purpose," documents said.
Another memo from Tom Roberts, a council transportation officer, said he had "serious concerns" whether a nearby junction would cope with extra traffic and added the development would increase congestion in the area.