Birthday cards remind Bristol teens about health checks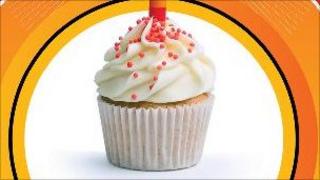 Teenagers in Bristol are to be sent birthday cards by the NHS to try to encourage them to have a health check.
Managers say the aim of the scheme is to "bridge the gap between GP practices and their teenage patients".
An NHS spokeswoman said each youth celebrating their 13th birthday would be sent a card with a invitation for a check-up.
Annette Billing said they wanted to make youths "feel more comfortable" about seeing doctors.
She added they were especially interested in making contraception and sexual health check-ups easier for young people.
The card was designed by youngsters from an NHS group called 4YP.
Ann Colquhoun, the teenage pregnancy manager for NHS Bristol, said she thought it was a "great idea".
"It's a way of GP practices connecting with young people in their population and saying we're friendly and we want to see you.
"Please come in and talk to us, it doesn't matter if you don't have a particular concern, we just want to show you what the surgery is like."
Ms Colquhoun said the scheme was "low cost" and was about prevention of future health problems which "would cost more".