Bristol to use energy-efficient street lights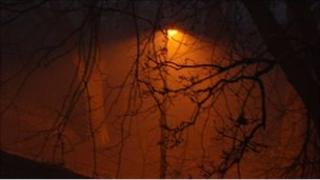 Street lights in Bristol are to be converted to use energy-efficient white light bulbs at a cost of £4m.
Bristol City Council said changing the current sodium lights would take about four years and would save £338,000 in its first full year of operation.
The authority estimates a saving of more than 4,000 tonnes of carbon emissions per year.
The money for the work is being borrowed and work to convert the lights should begin in May.
A spokesman said the move would lead to a "big cut in Bristol's carbon footprint".
In March, neighbouring Weston-super-Mare announced a similar scheme which would see more than 140 concrete columns replaced and more efficient lanterns used.