Sir Cliff Richard becomes patron of Bath-based charity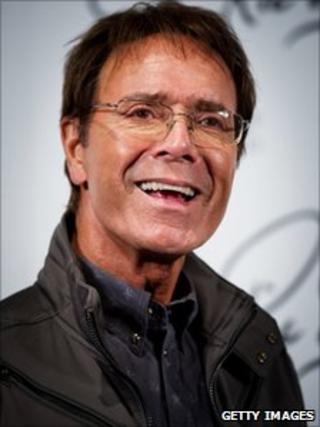 Sir Cliff Richard has become the first patron of a Bath-based charity which helps elderly people get into music.
Golden Oldies is a music project which gives older people the chance to get together as part of a choir.
The participants, known as Goldies, sing along to music from the 1950s, '60s and '70s.
It was started three years ago by choirmaster Grenville Jones and there are now more than 40 sessions a week in places such as Keynsham and Swindon.
"When Grenville started Goldies in January 2008 he said then that the ideal person to be our patron would be Sir Cliff," said Howard Cunningham-Smith, chairman of the charity trustees.
"We have kept him in touch with our progress since the start and we are honoured that we has agreed to be our patron."
Positive impact
A recent study by the University of Bath found that 90% of those taking part in Golden Oldies sessions said it had a positive impact on their wellbeing.
"The most important result was the statistically significant improvement in self-reported overall health from before their participation in the Goldies sessions to now," said Dr Barbara Teater, who carried out the study.  
"The results of this evaluation clearly indicated how participation enhances a participant's health and well-being, strengthens and stimulates communities."
The charity's latest annual report, out this week, records nearly 1,500 individual Golden Oldies sessions delivered in the last 12 months.
Mr Jones said he hoped to raise £100,000 this year to try to double the number of sessions the charity runs in the region.
He said he wanted to add another eight weekly sessions in Bristol, as well as launching new groups in Wiltshire at Trowbridge, Devizes, Bradford on Avon and Melksham.