Snooker star Judd Trump 'going to be very big thing'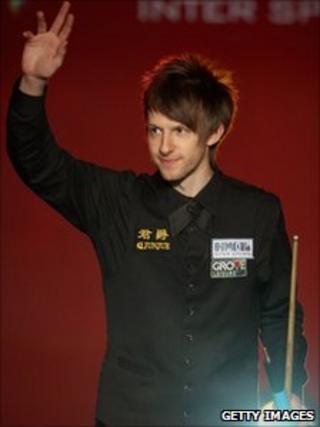 Bristol snooker player Judd Trump is set to become "a very big thing", a well-known commentator has said.
The 21-year-old beat fellow Englishman Mark Selby 10-8 in the final of the Snooker China Open 2011 in Beijing to win his first major title on Sunday.
Clive Everton, editor of Snooker Scene magazine, has followed Judd's achievements since he was a child.
"I always thought he would make a name for himself on the snooker world stage," he said.
"He's been absolutely blessed with sensible parents, Steve and Georgina. You couldn't meet a more level-headed couple, or a more supportive couple.
"I am sure Judd is going to be a very big thing in the next few years."
'Learning curve'
Speaking following his win, Trump admitted that it came as a surprise.
"It's an unbelievable feeling and it's come out of nowhere as I've never shown any form this season," he said.
"But as I got through every match I felt better and better so hopefully I can go on to win a lot more tournaments.
"My career starts now. The last four or five years have been a steep learning curve and just prepared me for this moment."
Trump's win brings prize money of £60,000 and sees him leap to 14 in the world rankings.
Next up for him is a first-round match against the defending champion, Neil Robertson, in the first round of the World Championships in Sheffield.