New DVD launched to 'reduce crime' in Bristol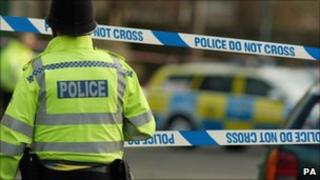 A DVD which it is hoped will reduce crime in Bristol is featuring four local victims and their experiences.
Victim Matters from the Safer Bristol Partnership will be shown to offenders to highlight "the real pain their actions are causing."
The £8,000 project is funded by Safer Bristol, Victim Support, the police and Avon and Somerset Probation Trust.
A Youth Offending Services spokesman said it was designed to change offenders' attitudes and behaviour.
Adrian Quinn said the DVD would be part of a range of methods aiming to reduce crime.
"The DVD is really making them think and to realise how they or their own parents or grandparents would feel if they were victimised in this way," he added.
"They are forced to face the fact that, by committing an offence, they may be really affecting someone's health and happiness for what could be a very long time."
Lost confidence
The four local crime victims include a pensioner who's husband's dementia has worsened since their home was burgled.
Also featured is a woman who no longer feels safe in her own home after it was broken into and a 16-year-old boy who has lost confidence after he was robbed of his mobile phone.
"Although the names have been changed, all four have very bravely appeared on the DVD," said Sue Lloyd from Victim Support.
"They have been very frank about how the crime has affected them and what they feel about the people who have caused them so much hurt."
Rick Palmer from Safer Bristol said: "Offenders can shut their mind to the real consequences of their actions, thinking for example that if people have insurance it won't really hurt them.
"These people explain in a very moving way the very real and sometimes tragic effects the crime has had on them and their family."