Skate park opens in memory of air crash teenager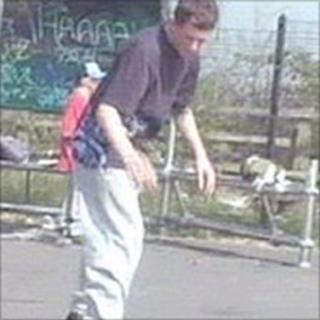 A new skate park has been opened in memory of a Bristol teenager who died in a light aircraft crash in 2007.
The flight had been an early 14th birthday present for Jamie Clapp, from Mangotsfield, who was a keen skateboarder.
An inquest into his death heard that the pilot, Robert Gunter, who also died in the crash, had taken ecstasy.
His father, Gordon Clapp, collected £100,000 for the park which has been built in Emersons Green.
The Cessna 150 crashed in Clutton, Somerset.
An inquest found that Mr Gunter's lack of experience, coupled with the recreation levels of MDMA found in his blood stream, had contributed to his misjudgement on take-off.
The coroner recorded a verdict of accidental death on Jamie and of misadventure on Mr Gunter, 34.