Bristol closes 54 streets for royal wedding parties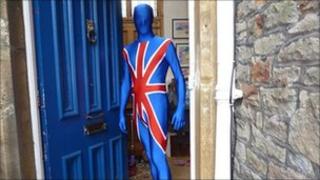 More street parties have taken place in Bristol than any other city outside London to mark the wedding of Prince William and Kate Middleton.
A total of 54 streets were closed across the city for celebratory parties.
Two parties were also held for those in Bristol keen to avoid royal wedding mania.
Big screens showed the event in both Millennium Square and in Bradley Stoke.
Jeremy Welsh, who organised a fancy dress party at his home in the Redland area of the city, said: "The party's just for fun. It's a great chance to have a celebration."
Hundreds of revellers also flocked to the restored £39m Grand Pier in Weston-super-Mare for a fancy dress party.
Owner of the pier Kerry Michael said: "It is buzzing here. The atmosphere is electric.
"The first people got here at around 6am for a champagne breakfast. By nine there were hundreds here."