Bristol Liberal Democrats 'disappointed' after election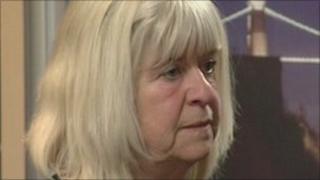 Bristol's Liberal Democrat leader has blamed national policies after the party lost overall control of the city in the local elections.
The Lib Dems lost five seats in total, four going to Labour and one to the Green Party.
Barbara Janke held on to her seat but said it had been a disappointing night.
"We really feel that Nick Clegg and the Liberal Democrats have been rather unfairly blamed for anything that's wrong with the coalition," she said.
The Lib Dems won control of the city council in June 2009 after it had been run by a minority administration since 2005.
Mrs Janke said: "There is a challenge for us to explain the policies, communicate them and make sure people understand the very positive things we are doing.
"We're very disappointed, seeing as we have lost five seats.
"We've lost the majority on the city council, something we were hopeful that we might defend, but we are still the largest party and we have lost less than other places in the country.
"Clearly we are not going to walk away from our responsibilities.
"I think over the next few days we will be talking to the other parties, hearing what they have to say and looking at really taking the city forward in the face of some pretty difficult challenges."
Bristol West's Liberal Democrat MP Stephen Williams said the picture in Bristol was not the "meltdown" that had been predicted.
"Bristol should be compared to the likes of Manchester, Birmingham, Liverpool and Sheffield and if you compare us in that family of major cities then Bristol Liberal Democrats can feel satisfied they've not suffered as badly as some colleagues."
In the Ashley ward of the city, which includes the Stokes Croft area, the Green Party gained a seat.
Winning candidate Gus Hoyt, who becomes the second Green representative on the city council, said the party fought an "outstanding campaign".
But Mr Hoyt said he would not "tie his hands" by entering into a coalition with the Liberal Democrats.
"We've talked about it at length in the Green Party and it would be foolish for us to do so as we would have to compromise our core policies and beliefs.
"There will be no coalition - we'll be fighting everything on a case-by-case basis."
Helen Holland, leader of Bristol City Council's Labour group, spoke about what the extra seats Labour gained meant for her party.
"It says that the Labour Party's re-establishing itself as a local party that people in their communities will have trust in," she said.
"We've got councillors whose majorities have been increased hugely and I think what that says is that we must be doing something right."