Bristol firm is granted Jacob's Well water licence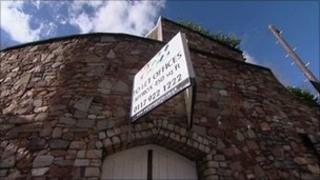 A company has been granted a licence to sell water from an historic well in Bristol.
CHK Holdings will take the water from Jacob's Well in Hotwells, which was used as a Jewish bath in ritual ceremonies 800 years ago.
Permission is granted by the Environment Agency to take water from rivers and underground sources.
Sustainability, environmental impact and protecting the English Heritage site were taken into consideration.
Steve Cooper, one of the business partners that bought the well, said: "What we're actually going to do with 50m litres of water is entirely another question.
"It was kind of like the chicken and the egg - we couldn't decide what to do with the water until we had the water [licence].
"So obviously with a resource like this there must be something we can do with it.
"We have spoken to a couple of larger companies," he added.