Bath's Liberal Democrats reject Conservative coalition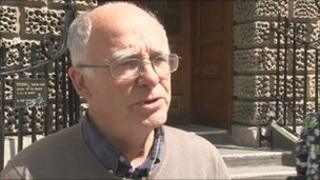 The Liberal Democrats have ruled out the possibility of entering into a coalition with the Conservatives to run Bath and North East Somerset Council.
Both parties are tied on 29 seats after the 5 May elections and want the support of Labour's five councillors.
The Lib Dems claim there are too many differences in policy for an alliance with the Conservatives to work.
Both the Tories and Lib Dems are now meeting with Labour to canvass their support.
John Bull, Bath's Labour leader, said: "We are talking to the two main parties and we hope within the next few days to decide which party we will support."
Paul Crossley, the Lib Dem leader, said he wanted the situation resolved within the next two weeks.