E-Act to sponsor new Bristol primary school academy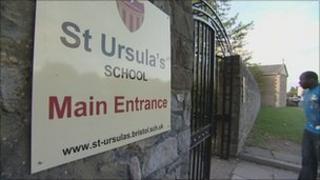 Education charity E-Act will be the sponsor for a new primary school academy on the site of a former private school in Bristol.
St Ursula's School ran into financial difficulties in 2010 and Bristol City Council bought the site for £1.95m.
Oasis Education was given a one-year deal to run it as a primary school but will be replaced by E-Act.
It will initially provide 60 reception places but will eventually grow into a 420-place school.
Bristol Free School also wants to run a secondary school on the site from September.
Free schools are a flagship part of the government's reforms to education in England and allow groups of local parents, teachers or charities to establish their own school.
Councillors have agreed "in principle" to the move subject to planning permission.
But the free school may have to use a temporary site on Burghill Road for the next academic year.