Bristol Olympian fails in cocaine sentence appeal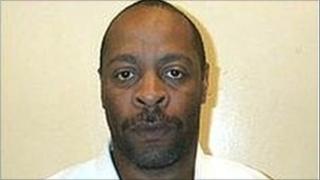 A former Olympic judo finalist from Bristol jailed for his part in a £50m drugs gang has had his appeal against his original sentence dismissed.
James Waithe, 49, from Bishopsworth was given an indefinite term in December 2009 for conspiracy to supply cocaine and firearm possession.
At the Court of Appeal on Friday he had his appeal rejected and was told he must serve a minimum of nine years.
Waithe can only be freed if he is not considered a danger to the public.
Mr Justice Langstaff said Waithe had been part of a "substantial" drugs conspiracy, headed by Craig Rodel.
Lawyers acting for Waithe, who represented Barbados in the 1988 Olympics in Seoul, argued that it was wrong that he had been punished more severely than his boss.
Mr Justice Langstaff said the relationship between the men on the weapons charge was not of "boss and servant", but "armourer and armoured".
He told the court: "In conclusion, we have decided that there is here no proper argument that the sentences imposed upon the appellant are out of step with those imposed on Mr Rodel."