Bristol man jailed for acid attack on Polish shop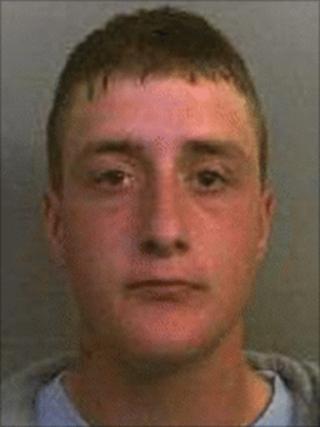 A Bristol man has been sentenced to two years in jail for throwing acid into a city shop.
Luke Needham, 23, admitted two counts of criminal damage following two incidents at a Polish shop in Gilda Parade in Whitchurch in November 2009.
In one incident, two containers of butyric acid was thrown into the shop, Bristol Crown Court heard.
Staff suffered vomiting and breathing problems. The business had to close due to the cost of the damage.
A police spokesman said in the first incident, Needham went into the shop behaving suspiciously with another man but left after attracting attention.
'Reckless actions'
A substance that irritated the eyes was discovered and the shop had to be cleaned and part of the carpet replaced.
A police investigation began, but three weeks later, acid was thrown. The road had to be closed and nearby residents evacuated. A hazardous material team dealt with the incident.
Det Con David Underwood, from Avon and Somerset Police, said: "This man twice carried out a targeted attack on a small food shop.
"People in the store were ill as a result of the noxious substances he used and the shop owner had lost his business because of the costs he incurred.
"In handing Needham a custodial sentence the court has shown how seriously it views his reckless actions."