Jamie Oliver seeks al fresco licence at Cheltenham site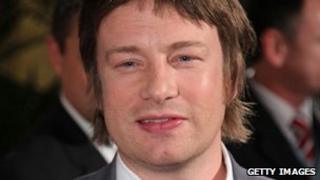 Some concerns have been raised about plans by TV chef Jamie Oliver to place dining furniture outside his new soon-to-open Cheltenham restaurant.
Jamie's Italian is seeking permission to put tables, chairs, umbrellas and terracotta pots on the pavement outside the former county court building.
Highways officials said diagrams raised concerns about an umbrella overhanging the road and provision for pedestrians.
Licensing chiefs will consider the application on Friday.
Committee members will be told that borough council policy promotes where it can "the cafe culture of Cheltenham because of the added life and vitality it brings to the town centre".
The restaurant is due to open next month.