Redfield Edge School reopens after E. coli outbreak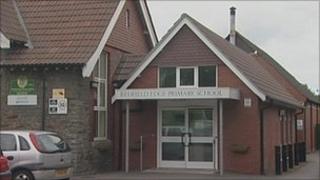 A school which was at the centre of an E. coli outbreak which infected 16 pupils and seven adults has reopened.
Redfield Edge Primary School in South Gloucestershire closed on 20 May and has been deep cleaned during the half-term break.
Four children have been treated and discharged from hospital, according to the Health Protection Agency.
The council said 45 out of 206 pupils stayed away from school on Tuesday.
Children going back to the school have been screened for the bug.
The outbreak is not linked to E. coli cases associated with salad vegetables in Germany.
Head teacher Andrew Foss said: "I can confirm that following advice from the Health Protection Agency, Redfield Edge School reopened and we were able to welcome pupils back to school.
"I would like to thank parents and the wider community for their continued support and understanding during this time."
The agency said no clear source for the illness had been identified and said it was also aware of diarrhoea and vomiting in children from neighbouring schools in Warmley and Oldland Common.
But it said there was no evidence of a connection to the Redfield Edge cases of sickness.