Judge rebukes youth who boasted on Facebook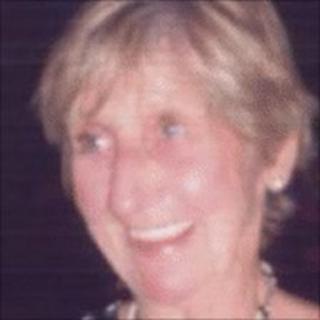 A judge has rebuked a teenage defendant for making comments about his judgement in a post on Facebook.
Liam Cunliffe boasted online about escaping a manslaughter charge over the death of Pauline Reddick, 80.
Mrs Reddick suffered a stroke and died hours after Cunliffe and Louis Corbett, both 18, ransacked her home last year.
Cunliffe and Corbett were sentenced to 27 and 24 months respectively in young offenders' institutions for burglary, at Bristol Crown Court on Tuesday.
Cunliffe, of Weston-super-Mare, North Somerset, wrote on Facebook minutes after the last month's court ruling that the pair would not face charges in relation to Mrs Reddick's death.
He wrote: "Liam Cunliffe is a happy bunni. All i can say DROPPED!! YAA.
"I'm only lookin at six months. Haa. Bring it on. Easy!"
'Dagger through heart'
His accomplice Corbett lived in Weston-super-Mare at the time of the burglary but now lives in Penzance, Cornwall.
The two of them broke into Mrs Reddick's home in Westbury-on-Trym, Bristol last August as part of a burglary spree.
They fled empty-handed after she overheard them.
Hours later Mrs Reddick, who had a history of high blood pressure when in stressful situations, died at Frenchay Hospital in Bristol.
The pair, who admitted the break-in, were charged with manslaughter but the charges were thrown out after Judge Neil Ford QC, the Recorder of Bristol, ruled they could not have known about her medical condition.
Sentencing them, Judge Ford QC said there was not enough medical evidence to prove the "terror" of their raid had caused Mrs Reddick's stroke.
But he said Cunliffe's comments, disclosed by the media, were an extra "dagger through the heart" for the bereaved.
"I was surprised and saddened by the fact that this young man, knowing what had happened to Pauline Reddick, should consider what he thinks is his own good fortune far above the disastrous consequences to others," he said.
"One of these days it might be that Cunliffe will experience a personal loss in his life. It might not be but it could be in circumstances similarly tragic.
"When he does he might then get some understanding of what this lady's family and neighbours in this case have experienced.
"It has caused the most understandable and extensive offence."