Bristol nightclub Lakota told to close after Joe Simons' death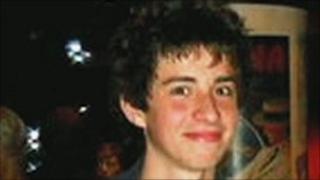 A Bristol nightclub has been ordered to close for two weeks following the death of a teenage boy.
It is claimed that sixteen-year-old Joe Simons from Bath took ecstasy during a night out with friends at the Lakota club in Stokes Croft on 30 April.
He died two days later. City councillors at a licensing sub-committee on Wednesday said the club needed to "get its act together".
A club spokesman said it would consider its position.
A friend who was with Joe on 30 April claimed Joe had researched on the internet and thought ecstasy was safe to take.
'Greatly saddened'
The friend claimed the drugs were bought inside the club, but Lakota's owner believes the drugs were bought elsewhere.
Joe's father Tom had said he wanted the club's licence to be revoked.
Avon and Somerset Police have not asked for the licence to be revoked, saying the venue is run by a responsible operator which had had a "significant failing in its procedures".
In a statement, a Lakota spokesman said: "Following today's hearing we will be considering our position after a careful review of the decision and in particular the conditions that have been imposed on the club.
"I, and the rest of the team at the club, are greatly saddened by the death of Joe Simons.
"We are all deeply concerned about how the incident occurred and as a longstanding business, which has always taken the responsibility of club ownership very seriously, we are fully committed to supporting the police with their ongoing investigations."