Man jailed for kidnapping dog in bank loan revenge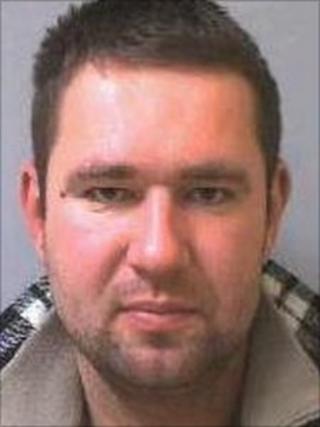 A man who kidnapped his neighbour's dog in revenge after she could not help him secure a loan at the bank she worked at has been jailed for two years.
Gabriel Radzikowski, 29, took Yorkshire terrier Bilbo Baggins from the woman's Bath garden last December.
He demanded a £500 ransom before dumping the pet in a frozen pond.
Radzikowski, of The Oval, Bath, was found guilty of blackmail and intimidation following a trial at Bristol Crown Court in May.
He had denied the charges.
Polish national Radzikowski was sentenced at Bristol Crown Court on Friday to 12 months in prison for one count of blackmail and 12 months for intimidation, to run consecutively.
'Unreasonable expectations'
The court heard that he had hoped Bilbo's owner Sara Lilly could use her position as a local bank director for Lloyds TSB to get him a loan.
Ms Lilly contacted the police after receiving ransom phone calls from Radzikowski.
A passerby heard whimpering coming from a frozen pond and found 15-year-old Bilbo bobbing in the water, the court heard.
Sentencing Radzikowski, Judge Michael Longman said: "You befriended Sara Lilly when you lived in her building.
"She was friendly and welcoming. You formed unreasonable expectations of how she could help you in her position.
"When she couldn't help you with a loan you sought to take it out on her. Your motive was financial and to get your own back.
"You perceived she had let you down. It was planned, calculated and cruel," he said.
"You have demonstrated not the slightest regret or remorse for your actions."
'Menacing letters'
The court heard Radzikowski had lived in the flat above Ms Lilly, but then moved to Yate in South Gloucestershire.
A few months later he returned to Bath looking for somewhere to stay.
He was taken in by a Polish couple, Robert and Maria Jurczak, who told the police they had seen Radzikowski with Bilbo.
The court heard that Radzikowski had sent "menacing" letters to the couple from prison after being arrested, aiming to intimidating them.
Judge Longman also gave Radzikowski an indefinite restraining order against four people, including Ms Lilly and Mr and Mrs Jurczak.
The court heard Radzikowski wanted to return to Poland following his sentence.