Nailsea pub death: Man jailed for killing friend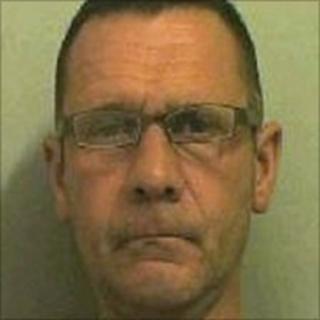 A man has been jailed for killing his friend with a single blow to the head outside a North Somerset pub.
Bristol Crown Court heard Stephen Snook, 46, was trying to break up a disturbance at the Queen's Head pub in Nailsea during the World Cup last June.
He struck Alec Farley who hit his head on flagstones and died in hospital.
Snook, of Weston Zoyland, denied manslaughter but was convicted by a jury in May. He was sentenced to two years and three months in prison.
Judge Neil Ford QC said it was a "desperately tragic case" and it was clear that Snook did not intend to cause Mr Farley any harm.
The court heard the incident happened after England's World Cup group match against Slovenia on 23 June 2010.
Snook, whose partner was the pub's landlady, had been upstairs but had not been drinking.
'Brain bleed'
He was called to help deal with an altercation outside and grabbed one man before striking Mr Farley.
Sentencing Snook, of Load Lane, Weston Zoyland, Judge Ford said: "I am satisfied that you struck once to the head.
"The blow was a significant blow which made a sound many witnesses heard, but on evidence this was far removed from a full force blow.
"You used a straight hand, it was not a punch that was swung.
"But I do find that blow was to the head of Mr Farley. The effect of that was that Mr Farley fell back, fell over a small step and cracked his head on the ground. The consequence was a fatal brain bleed.
"The real sadness in this case is that you are a hardworking, responsible man. You were a friend of the deceased and had been drinking together the Sunday before.
"You did not mean to cause serious harm to Alec Farley, if indeed to cause any harm.
"This was one blow and the degree of the force was not at the severe end of the spectrum. It was the fall that caused the tragic death."
Snook was told he will serve half his sentence.