Oldbury power station to stay open until 2012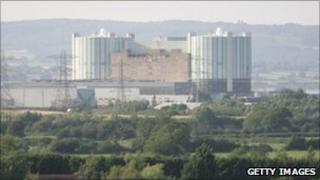 A nuclear power station near Bristol, which was due to close down in 2008, will continue to generate electricity until 2012.
Oldbury power station has had its life extended twice but the new extension will be the final one.
One of the station's reactors is due to close on 30 June but the other reactor will continue to operate.
Magnox, which owns the site, said it had undertaken extra safety checks as part of the plan to continue running.
Phil Sprague, the plant's director, said the station and equipment are in good condition.
"We have worked hard with each of our regulators and they have no objection to extended generation," he added.
"We are pleased that this work has been successful and that we will continue to contribute to the country's electricity supply as we have done for the last 43 years."