West of England council partnership to be closed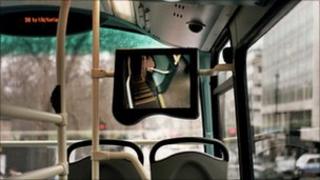 A partnership body between four local authorities in the former Avon area is to be wound up, the BBC has learned.
The West of England Partnership is an alliance between the four councils in Bristol, Bath, South Gloucestershire and North Somerset.
The organisation has been behind bids for government funding and projects such as the Greater Bristol Bus Network and a composting plant at Avonmouth.
It was formed by the councils in 2003 and could be closed by the autumn.
The group, which employs 25 people, has an annual budget of just under £1m.
Each of the four local authorities spends £214,000-per-year to keep the organisation running.
But this will be replaced by the Local Enterprise Partnership - a group which is made up of council officials and local businesses leaders.
They were introduced in 2010 by the government and are designed to help local economies grow.
Colin Skellett, the Local Enterprise Partnership chairman, said it would only take on certain duties from the West of England Partnership.
"We've got a target of getting £1bn of private sector investment in over the next five years.
"That is the focus and those are the bits that will come together in the Local Enterprise Partnership."
'Flying start'
Mr Skellett said the local authorities would continue to collaborate on matters such as waste together but separately from the LEP.
In June, the LEP named land near Temple Meads as the city's enterprise zone with the promise of new jobs and reduced business rates.
James Durie, the director of the Bristol Chamber of Commerce, said the LEP could help with the region's financial future.
"The four leaders of the councils, from my experience, see that the local enterprise partnership is something that has really got some potential.
"We've had a flying start, we think, this year and we're beginning to build momentum with things like the enterprise zone.
"That is the vehicle which they should be focusing on given the economic climate we're currently in."
David Redgewell, a local transport campaigner, said the he wanted better representation for transport issues at the partnership.
"My worry about the LEP is that the balance of the board is made up of a lot of aviation people with quite a bit of engineering skill.
"But we don't have anybody representing sustainable transport and we'd like a better balance on that board."