New firm may collect Bristol's waste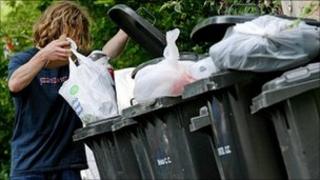 Bristol could get a new firm collecting its rubbish after the council named May Gurney as its preferred bidder for a waste contract.
Since 2001, Sita has been in charge of waste collection, household recycling, street cleaning and winter gritting.
But the contract was put out to tender 18 months ago and May Gurney could be awarded the deal.
Bristol City Council said a legal process would be completed for the deal which is worth £100m over seven years.
The new contract will also stipulate that plastic will be collected from the doorstep and recycled.
If Sita lose out on the contract it would mean the firm only deals with Bristol's waste after it is collected.
The firm currently has a £15m contract to dispose of a third of the city's waste through landfill.
It is planning to build a waste treatment plant in 2013.
David Foster, from Sita UK, said the firm was "disappointed" not to have been selected for the new contract.
The other two thirds of the city's waste is processed as a facility in Avonmouth owned by New Earth Solutions.