St John's Hospital given permission for double glazing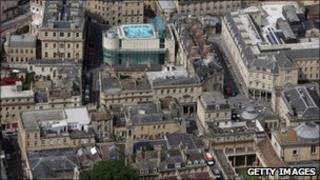 One of Bath's oldest buildings has been allowed to install double glazing.
St John's Hospital had to convince conservationists that the scheme would not compromise the look of the grade I-listed building.
The hospital provides almshouse accommodation in the city centre and the charity which runs it has been in existence for more than 800 years.
It is unusual for grade I-listed buildings to be granted permission to make such improvements.
The new glazing has been specially designed to blend in with the rest of the property.