New inquest set for Crete balcony death boy Liam Hogan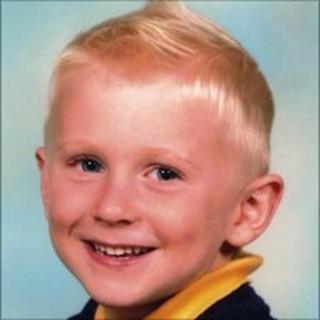 A fresh inquest is to be held in November into the death of six-year-old boy who was killed in a fall from a hotel balcony in Greece.
Liam Hogan, from Bradley Stoke, South Gloucestershire, died in 2006 when his father John pushed him before jumping while holding Liam's sister Mia, two.
Liam suffered fatal head injuries in the 50ft (15m) plunge in Crete. His father and sister survived.
An inquest in March 2008 recorded he was unlawfully killed.
A Greek court found Mr Hogan not guilty of murder because of his mental state at the time and sent him to a psychiatric unit.
The new three-day inquest is due to take place at the end of November, probably at Flax Bourton coroner's court, near Bristol.
Speaking at the original inquest the then Avon coroner Paul Forrest said: "The evidence in this inquest, unchallenged, clearly and beyond reasonable doubt demonstrated that the act of pushing the children off the balcony was one which no reasonable and sober person would have perpetrated.
"The facts were abundantly clear in that the children were seen to be pushed."
The inquest ruling was overturned by the High Court in May 2009, after judges said the question of Mr Hogan's mental state "was simply not addressed".
The judges, Sir Anthony May and Mrs Justice Dobbs, ordered that the case should go back "for further consideration" before a different coroner because the unlawful killing verdict was flawed.
The Hogans had gone on holiday to Crete in August 2006 in an attempt to save their failing marriage.
The incident happened shortly before they were due to fly home.
Mia suffered a broken arm. Mr Hogan suffered leg, chest and arm injuries.