Fears over Dewani extradition to South Africa rejected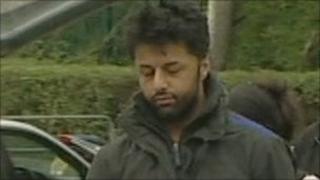 No human rights arguments exist against extraditing a man - accused of ordering his wife's murder - to South Africa, a court has heard.
Bristol businessman Shrien Dewani, 31, is wanted in the country for allegedly paying for his Swedish bride Anni, 28, to be killed in Cape Town.
His lawyers, fighting the extradition, say he will not be safe there.
But these concerns were rejected by the QC representing the South African authorities at the extradition hearing.
On the third day of the hearing at Belmarsh Magistrates' Court in South East London, Hugo Keith QC said: "South Africa is a civilised country for these purposes."
Post-traumatic stress
Mr Dewani, who denies arranging the killing while the couple were on their honeymoon in November 2010, is also said to be suffering from severe post-traumatic stress syndrome.
He is currently on bail at Fromeside Clinic, a secure mental health hospital in Bristol, and has told psychiatrists that he would try to kill himself if extradited, and that it would be "quite good" if he died in custody in South Africa.
His legal team has cited his illness among the reasons why he should not be extradited.
But Mr Keith said that if he were sent back to the country to face justice, Mr Dewani could still argue he was unfit to instruct his solicitors or to plead.
"If he is not mentally fit to stand trial, the court will determine whether he committed the act in question and, if so, order his detention under the Mental Health Act," he said.
Mr Keith also added that there was a chance Mr Dewani's condition could be managed by medication.
He also submitted that the offence Dewani is accused of - ordering a car-jacking in which his wife was driven off and shot dead - meant his extradition was in the public interest.
"We will submit that the human rights arguments fall far short of the requisite threshold," he added.
Mr Dewani's lawyer, Clare Montgomery QC, and Mr Keith will finish their submissions on Thursday morning, and District Judge Howard Riddle is expected to rule on extradition next month.