Honeymoon murder: Shrien Dewani extradition hearing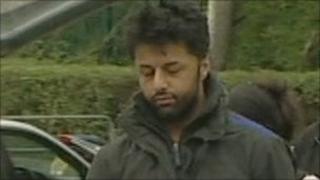 A judge is to decide on whether to extradite a man accused of paying for the murder of his wife during their honeymoon in South Africa.
Belmarsh Magistrates' Court was told about the mental health of Bristol businessman Shrien Dewani who denies the accusations against him.
A ruling from Judge Howard Riddle is expected on 10 August on whether he is fit to stand trial in South Africa.
The family of his wife Anni Dewani asked the court to "get us closure".
Authorities who are seeking his extradition allege Mr Dewani arranged the killing of his bride in a car-jacking in Cape Town in November last year.
'Full faith'
About 11 members of Mrs Dewani's family flew in from Sweden for this week's extradition proceedings and a further nine family members from the UK joined them in the public gallery.
"I have full faith in the British justice system and I believe we will get the answers we need," said Mrs Dewani's father Vinod Hindocha.
"We need the answers, we're begging for that. Please give us closure for this."
During the hearing Mr Dewani's legal team said he was suffering post-traumatic stress disorder and argued he was too unwell to be extradited.
But the QC representing the South African authorities rejected those fears.
Hugo Keith QC said: "South Africa is a civilised country for these purposes."
Taxi driver Zola Tongo, who has admitted his part in the murder of Mrs Dewani, claimed in a plea agreement with prosecutors that Mr Dewani ordered the car-jacking.