'Sadistic' Bristol rapist Ross Parsons given longer jail term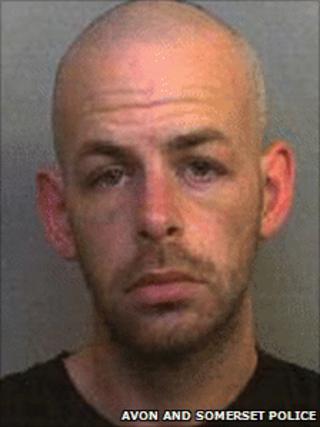 A man who raped a woman at knifepoint, stabbed her and set fire to her Bristol home, has had his jail term increased.
Ross Parsons, 33, was on drugs when he carried out the attack in October 2010.
Attorney General Dominic Grieve QC had argued for an increase in the "unduly lenient" sentence. Judges praised the victim's "superhuman courage".
Parsons was given a life sentence and told he would serve at least 12 years which was increased to 15 at the Court of Appeal.
The Lord Chief Justice, Lord Judge with Mr Justice Treacy and Mr Justice Calvert-Smith, raised the minimum term to 15 years - the least Parsons must serve before becoming eligible to apply for parole.
But he stressed that the 33-year-old was subject to a life sentence.
"The sentence was life, and the result of that sentence is that this offender will never be released unless, and until, the Parole Board decides that it is safe for him to be released.
"That protects the public," he said.
Lord Judge said the victim, who was present at the hearing but cannot be named, had shown "superhuman courage" during and after the attack.
"We do admire the courage that was involved in coming to court."
In her impact statement, the woman said the night had left her with "absolutely nothing".
Lord Judge said: "When she says it has left her with absolutely nothing she was not merely referring to her physical possessions."
He said the woman had been diagnosed as suffering with severe post-traumatic stress disorder.