Bristol Free School may stay in government offices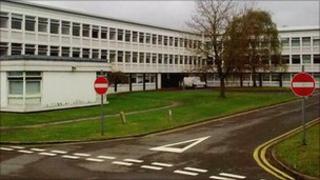 Former government offices which are being use to house Bristol Free School may become its permanent home.
The school will open in September at the former Environment Agency site on Burghill Road but had planned to move out before December 2012.
The school wanted to move on to the same site as St Ursulas school, now known as Brecon Road Academy.
But in a letter to parents, the chair of governors Blair King, said the move to Brecon Road would be expensive.
Mr King said the free school's preference was for an eventual move to Brecon Road but that the Department for Education favoured the former government offices.
"We are working with government officials at the Department for Education to pursue both these options," he said.
"But on the basis of current information, the DfE's preference is for the Burghill Road site to be the Bristol Free School's permanent home.
"This preference relates to the fact that the costs of building at St Ursula's will be significantly higher than those at Burghill Road."
The school is asking parents for their views on its permanent home in a consultation running until 4 August.