Cabot Tower opening date announced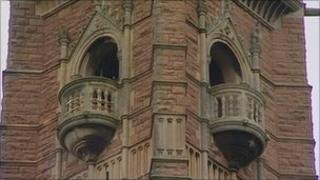 A date for the reopening of a major Bristol landmark that closed to the public in 2007 has been announced.
Cabot Tower on Brandon Hill, was built to commemorate the 400th anniversary of John Cabot's voyage to America.
It closed due to safety concerns when cracks appeared in the stonework around the observation galleries at the top of the structure.
A city council spokesman said it will open to the public from 13:00 BST on Tuesday.
The tower was built in 1897-98, four centuries after John Cabot set sail from Bristol for Newfoundland on the Matthew.
Repairs cost £420,000 with about half of the funding coming from English Heritage.