Swindon singer Josh Kumra top of chart with Wretch 32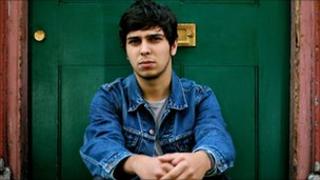 A song written by a man from Swindon has made it to number one in the iTunes singles chart.
Josh Kumra, 20, wrote the song Don't Go which was then heard by London hip-hop artist Wretch 32 whose version of the track is now a download favourite.
Mr Kumra, who also sings on the track, was born in Swindon and attended the Headlands School in the town.
He formed the acoustic duo, Kicaberry and played in pubs in and around Swindon before relocating to London.
This summer he played backstage at Glastonbury live on BBC2 and on Channel 4 at T4 on the Beach.
Talking about his success, Mr Kumra said: "Hard work is paying off a bit now. I've spent the last two years working on songs in the studio trying to form myself as a musican and an artist.
"I met Wretch 32 and this year he's been having an amazing time as a rapper. He heard the song Don't Go and wanted to put something down on it, and now it's turned into this - sitting at the top of the iTunes chart."
The song is widely expected to reach number one in the official UK chart when it is announced on Sunday.