'Relief' at Easton crack house closure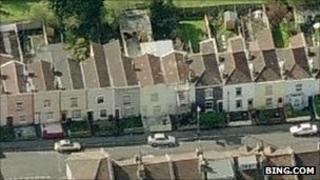 People living near a crack house in Bristol have spoken of their relief that their "ordeal" is over.
Following months of police surveillance and a search which uncovered heroin, 32 Greenbank Road was vacated and boarded up.
Avon and Somerset Police were granted a 12-week closure order by magistrates on the property in Easton.
An anonymous neighbour said she was unaware of what the house was used for until she saw someone "shooting up".
The neighbour said: "Anyone could turn up at any time of day and bang on the door whenever they wanted something.
"It was quite scary with people shouting in the street and one of my neighbours who had a little girl found some syringes.
"I saw someone shooting up behind the car. Then we realised that it was a bit more than people having parties."
Another resident said he and his young daughter were "frequently kept awake" by events at the house.
Chris Regan, a neighbourhood police inspector, said: "We found the house in disarray. It's been lived in, however, it's a mess and it does need a substantial amount of work to bring it back up to an appropriate standard for a new family.
"They [former residents] were removed form the property as soon as we arrived to close it down. They are the ones that have made themselves homeless."
The force said the closure order was approved following a "significant number of complaints" about the property including endless visitors who were intimidating and "appeared to be under the influence of drugs".