Men in South Africa court over honeymoon bride Anni Dewani death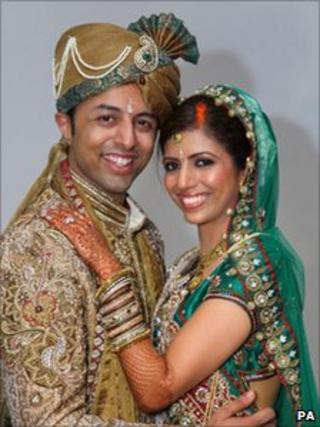 Two men accused of killing honeymoon bride Anni Dewani will go on trial in South Africa next year.
Xolile Mngeni, 23 and Mziwamadoda Qwabe, 25, appeared at Wynberg Regional Court, Cape Town, charged with murder, kidnapping and aggravated robbery.
The men, who are also accused of illegal possession of a firearm and ammunition, will face trial at Western Cape High Court.
A date for the trial is due to be set later.
A pre-trial hearing is due to take place on 10 February.
Mrs Dewani, 28, from Sweden was shot dead when a cab she and her new husband Shrien, from Bristol, were travelling in was hijacked in the Gugulethu township of Cape Town in November.
Her body was later found in the abandoned car. Mr Dewani and the cab driver Zola Tongo had been released unharmed.
Mr Dewani, of Westbury-on-Trym, was later accused of ordering the attack.
Last month, it was ruled he would be extradited to South Africa to stand trial for murder, conspiracy to commit murder, robbery with aggravating circumstances and obstructing the administration of justice.
He denies any involvement.
Tongo, 31, from Bothasig, Cape Town, has been sentenced to 18 years in jail for murder, kidnapping, robbery with aggravating circumstances and perverting the course of justice.